Are you looking for creative and budget-friendly ways to spruce up your living space? Look no further! In this article, we'll explore 10 DIY home interior projects that will transform your space without breaking the bank. From upcycling old furniture to creating custom wall art, these ideas will help you create a stylish, personalized, and functional home on a budget. So let's dive in!
Repurpose Old Furniture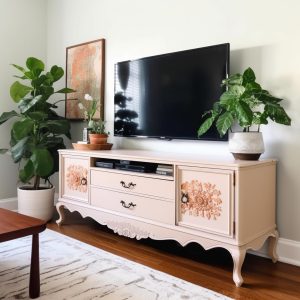 One of the best ways to save money while redecorating is to repurpose old furniture. Transform an outdated dresser into a chic TV console, or give new life to a tired coffee table by refinishing the top and adding some fresh paint. The possibilities are endless!
DIY Accent Wall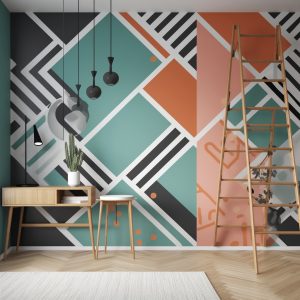 A DIY accent wall can make a dramatic statement in any room. Choose a bold paint color, patterned wallpaper, or even create a wood paneling effect using reclaimed materials. This simple project can instantly elevate your home's interior design.
Create Your Own Wall Art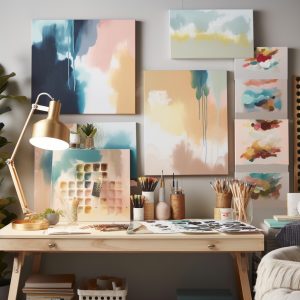 Personalize your space by creating unique wall art. From gallery walls filled with framed family photos to DIY canvas paintings, the options are limitless. Unleash your inner artist and give your walls some personality!
Update Lighting Fixtures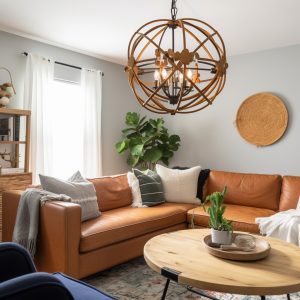 Swapping out dated lighting fixtures for something more modern can make a world of difference in your home's appearance. Search for budget-friendly DIY lighting tutorials online or repurpose thrift store finds for a one-of-a-kind look.
Install Floating Shelves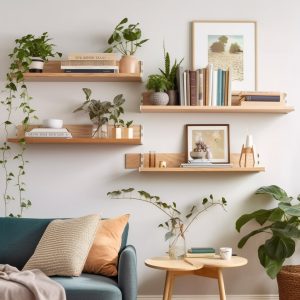 Floating shelves are an affordable way to add storage and display space to your home. Use them in your living room, bedroom, or even bathroom to showcase your favorite items while keeping clutter at bay.
Revamp Your Window Treatments
Window treatments can have a significant impact on a room's ambiance. Update your curtains, blinds, or shades with budget-friendly DIY alternatives, like using drop cloths or repurposing sheets for a fresh, new look.
DIY Storage Solutions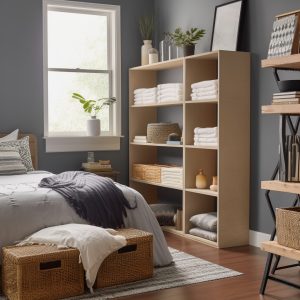 Organize your space with DIY storage solutions. Build custom shelves, create decorative storage boxes, or design a stylish coat rack. These projects will help you maximize your home's storage potential while adding a personal touch.
Refresh Your Textiles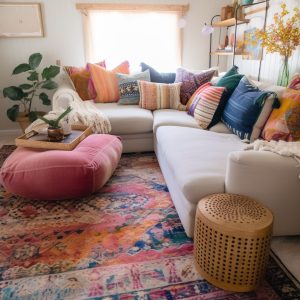 Switching out throw pillows, blankets, and area rugs can instantly change the vibe of a room. Consider sewing your own pillow covers or repurposing a vintage rug to create a fresh and budget-friendly look.
Paint Kitchen Cabinets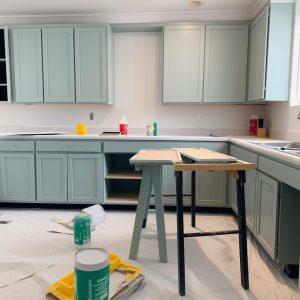 Transform your kitchen by painting your cabinets. This DIY project can make a significant impact and give your space a fresh, modern look without the expense of a full remodel.
Customize Your Doorways
Add some personality to your doorways with DIY molding, trim, or even a fresh coat of paint. This simple project can make your entryways more inviting and add architectural interest to your home.
With these 10 DIY home interior projects, you can create a beautiful, personalized space without spending a fortune. Remember, the key to successful DIY design is creativity and resourcefulness. So, get inspired, and start transforming your home today!