Maximizing space in your home is essential for maintaining a clutter-free, organized living environment. With these five easy DIY storage solutions, you can create additional storage without breaking the bank. Say goodbye to clutter and hello to a more spacious, functional home!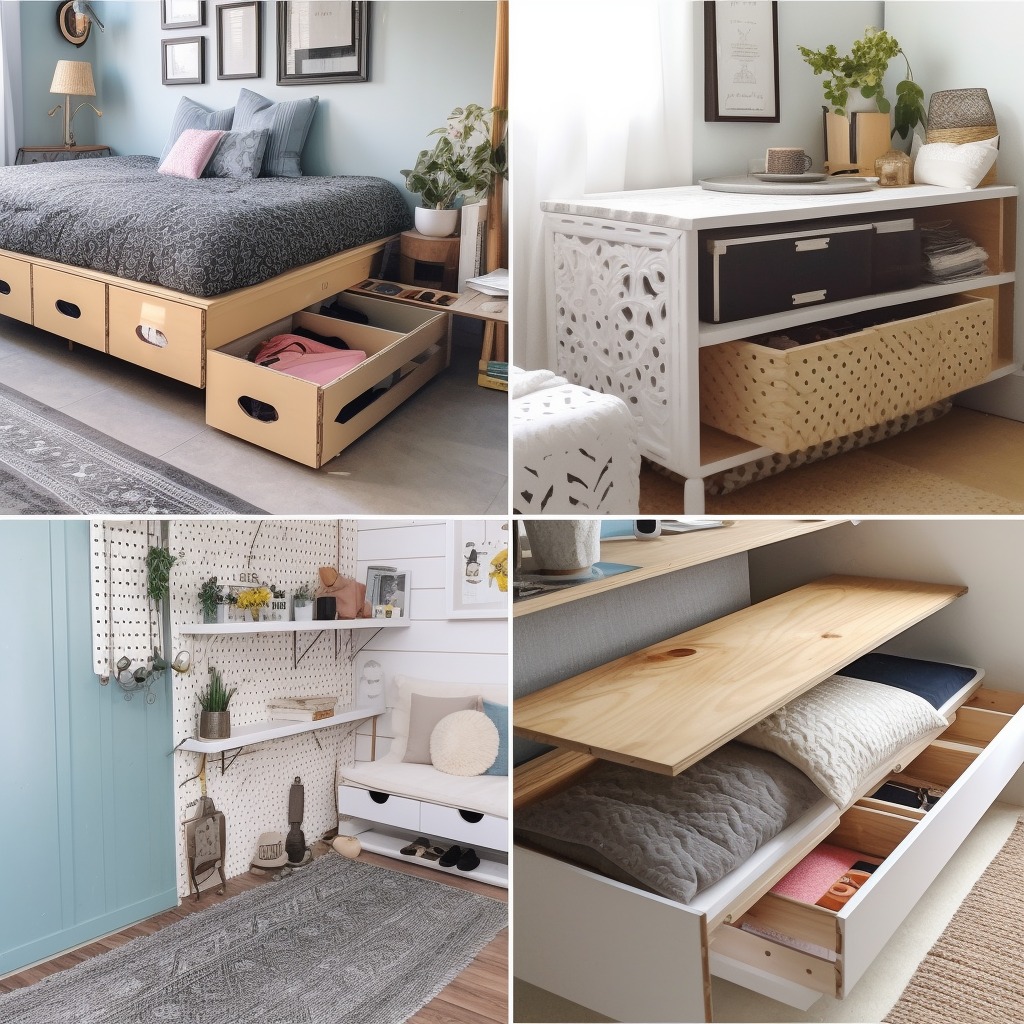 Floating Shelves
Floating shelves are an attractive and versatile storage solution for any room. They can be used to display books, decorative items, or even small potted plants. To build your own, simply purchase brackets and wooden planks, and follow a tutorial to install them securely on your walls.
Under-Bed Storage Drawers
Utilize the often-overlooked space under your bed by creating DIY storage drawers. Repurpose old dresser drawers or build your own using plywood, adding casters for easy accessibility. Store off-season clothing, shoes, or extra linens in these convenient under-bed storage solutions.
Pegboard Organizers
A pegboard is a simple yet effective way to create customizable storage for any room. Install a pegboard on an empty wall and use hooks, baskets, or shelves to store everything from kitchen utensils to craft supplies. Easily rearrange the pegboard as your storage needs change.
DIY Storage
Bench A DIY storage bench combines seating and storage in one functional piece of furniture. Build a simple wooden bench with a hinged top, and use it to store shoes, toys, or extra blankets. Place it in your entryway, living room, or bedroom for a stylish and practical storage solution.
Over-the-Door Storage
Maximize space in small rooms or closets with over-the-door storage. Create your own hanging organizer using fabric, clear vinyl pockets, or hooks, and attach it to the back of any door. This versatile storage solution is perfect for shoes, accessories, cleaning supplies, or pantry items.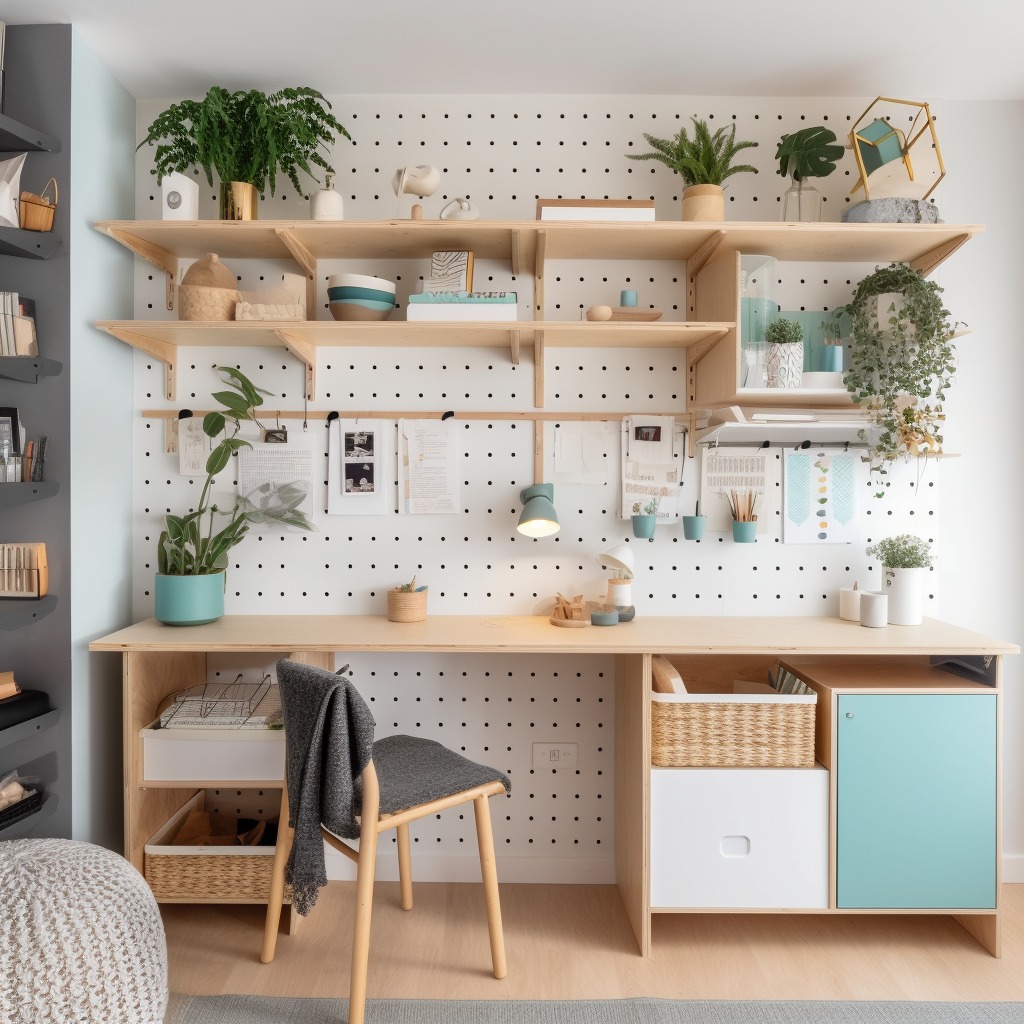 Implementing these easy DIY storage solutions will help you maximize space in your home and maintain a clutter-free, organized living environment. With a little creativity and some basic DIY skills, you can transform your home into a more functional and enjoyable space.