A backsplash can dramatically change the look and feel of your kitchen. It not only protects your walls from spills and splatters but also serves as a focal point that adds character and style. If you're looking to revamp your kitchen, consider these stunning backsplash design ideas to create a space that is both functional and visually appealing.
Classic Subway Tiles:
Subway tiles have been a popular choice for decades due to their timeless appeal and versatility. These rectangular tiles can be arranged in various patterns, such as herringbone, offset, or stacked, to create a clean, classic look that complements a wide range of kitchen styles.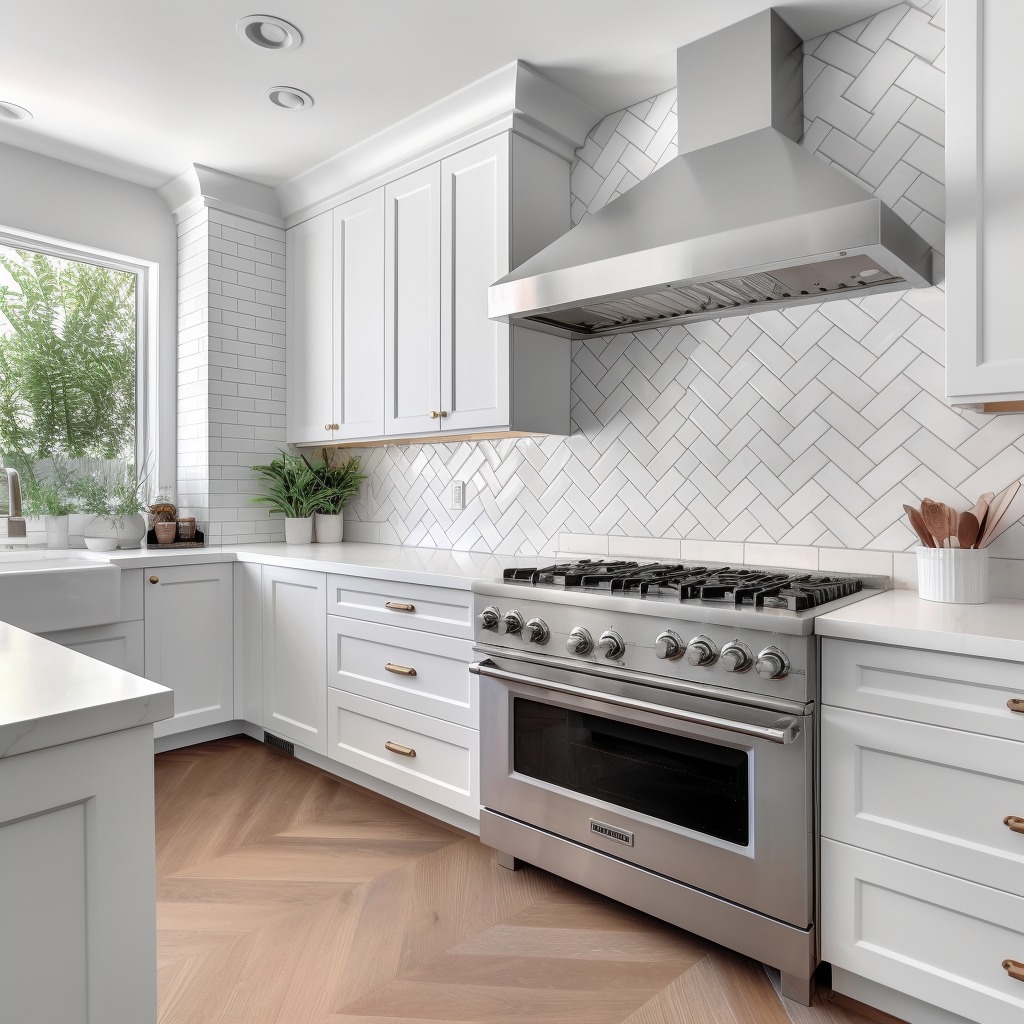 Bold Patterns:
Make a statement with bold patterned tiles that bring color and visual interest to your kitchen. From intricate Moroccan designs to modern geometric shapes, there's no shortage of eye-catching options to choose from. Consider pairing patterned tiles with simple cabinetry and countertops to let the backsplash take center stage.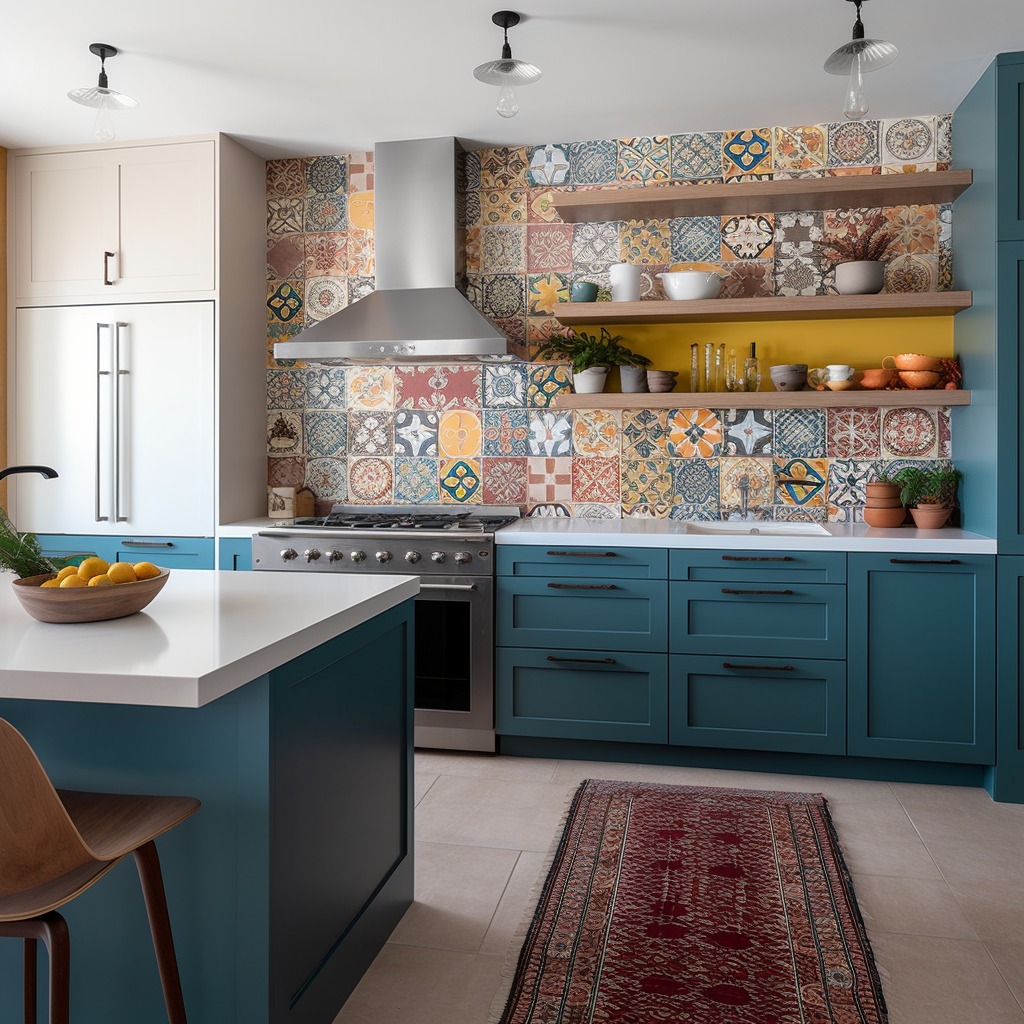 Glass Tiles:
Glass tiles offer a sleek, contemporary look that reflects light and brightens your kitchen. Available in a variety of colors, sizes, and finishes, glass tiles can be used to create a subtle shimmer or a bold, colorful focal point.
Marble Slabs:
For an elegant and luxurious touch, consider using marble slabs for your backsplash. The natural veining in marble creates a unique, one-of-a-kind look that adds sophistication and depth to your kitchen design.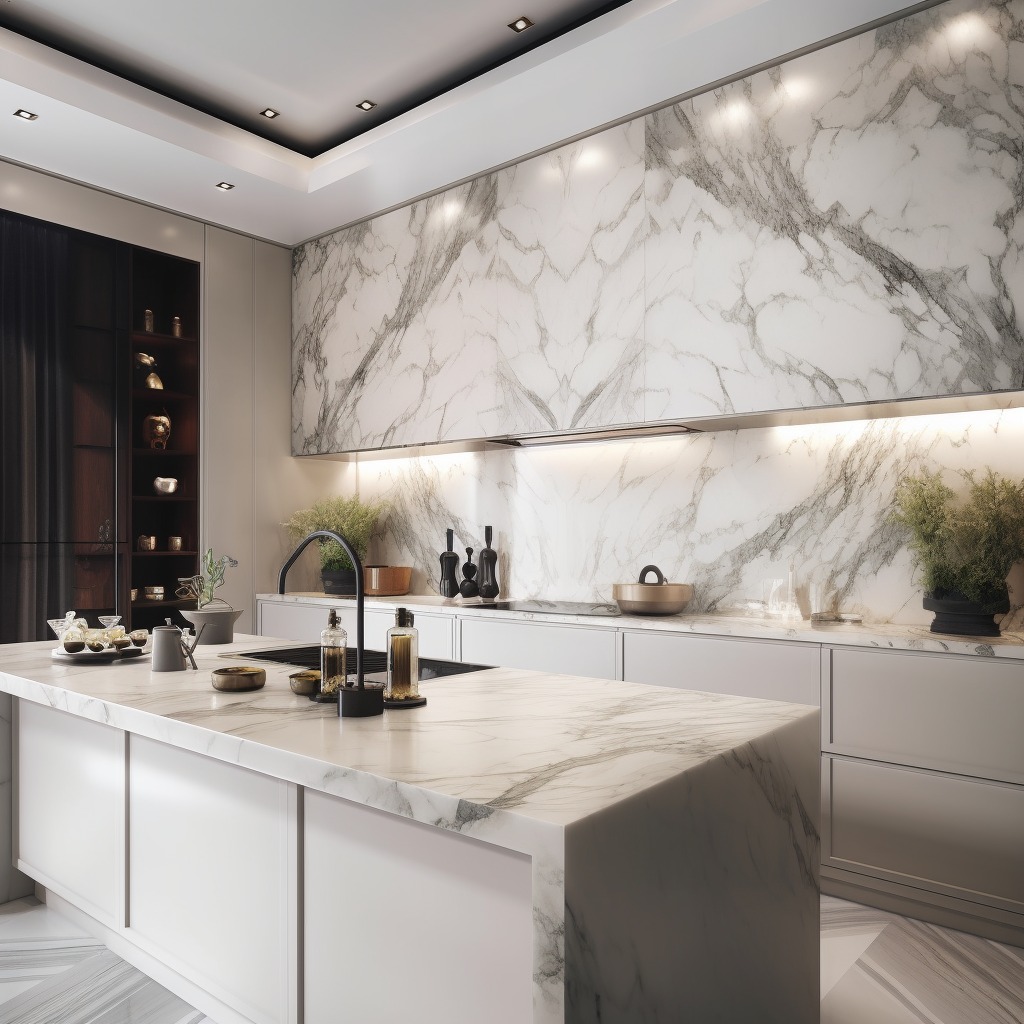 Reclaimed Wood:
Add warmth and texture to your kitchen with a reclaimed wood backsplash. This eco-friendly option creates a rustic, cozy atmosphere and pairs well with industrial or farmhouse-style kitchens.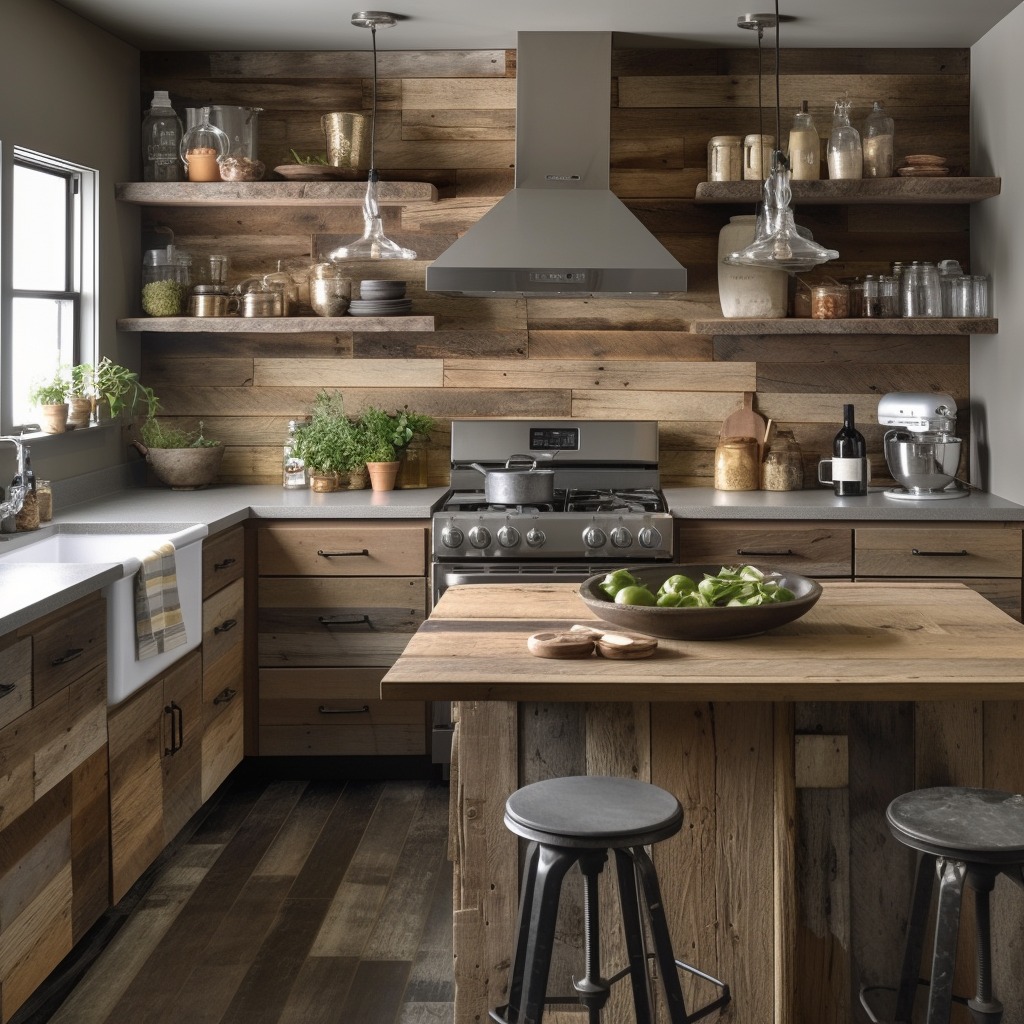 Stainless Steel:
Stainless steel backsplashes provide a modern, professional look that is both durable and easy to clean. This material complements stainless steel appliances and can be used in sheet form or as individual tiles for added visual interest.
Mosaic Tiles:
Create a stunning focal point with mosaic tiles that incorporate a mix of colors, materials, and textures. These intricate designs can be used to create a custom, artistic backsplash that reflects your personal style and makes your kitchen stand out.
Brick or Stone:
Bring a touch of nature indoors with a brick or stone backsplash. These materials create a rustic, organic look that works well with traditional or farmhouse-style kitchens.
Your kitchen backsplash is an opportunity to express your personal style and enhance the overall aesthetic of your space. With so many stunning design options available, you're sure to find the perfect solution that suits your taste and transforms your kitchen. So go ahead, get inspired, and start planning your dream kitchen today!