The living room, often a centerpiece of your home, is a perfect canvas to express your design preferences. But how do you strike a balance between trendy elements that reflect current styles and timeless pieces that never go out of fashion? This article will guide you through the delicate dance of blending the new and the enduring in your living room design.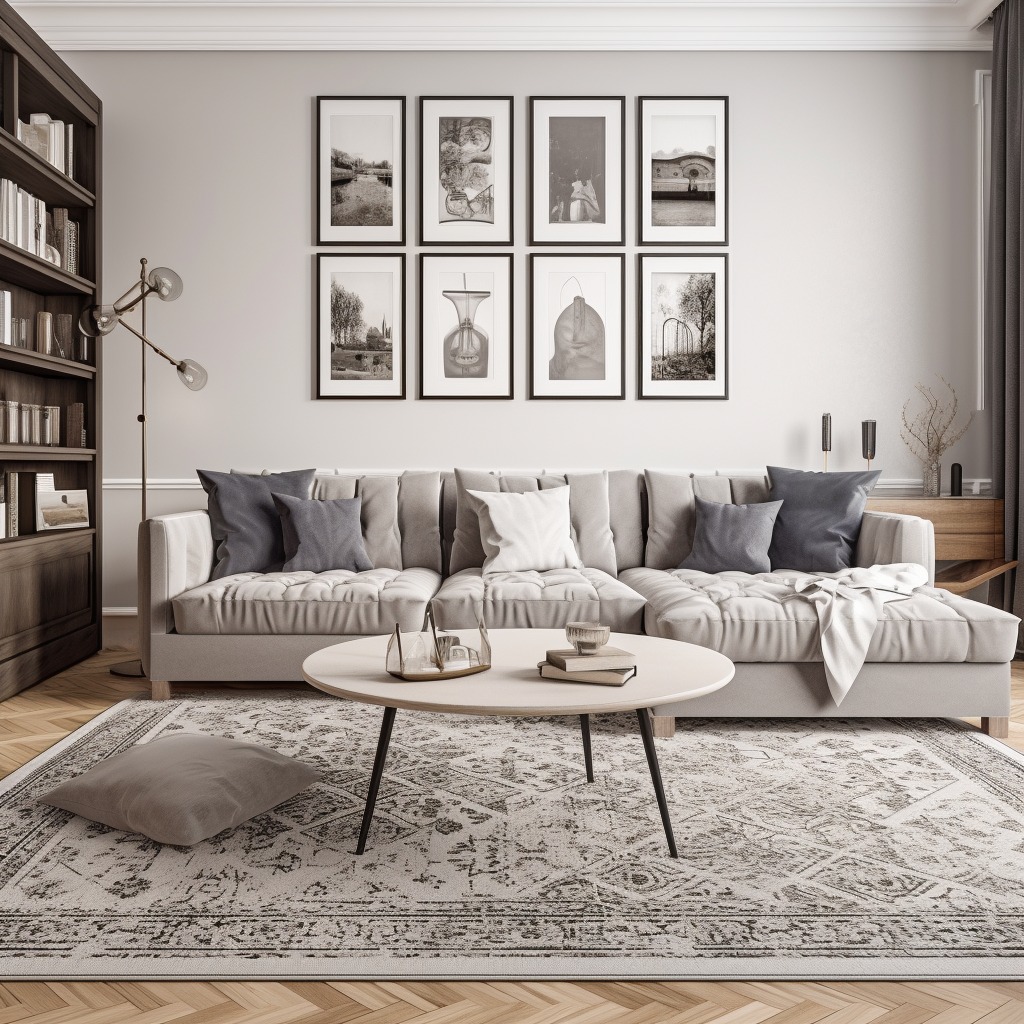 Choose Timeless Pieces for Big-Ticket Items
Your primary furniture pieces, like a sofa or a coffee table, should lean more towards classic design. Their longevity and versatility will allow you to change up your decor with the trends without needing a major overhaul.
Incorporate Trends through Accessories and Accents
Trends are best reflected in smaller, less expensive pieces that can easily be swapped out as trends change. Think throw pillows, art pieces, rugs, and light fixtures that display the latest styles.
Play with Colors
Neutral colors are a timeless choice for large areas or furniture pieces. On the other hand, trendy colors can be introduced through smaller items and accents.
Mix and Match Materials
Pair trendy materials like marble or brass with timeless ones like wood or leather. This blend will add a rich and balanced feel to your living room.
Be Mindful of Patterns and Textures
Classic patterns like stripes or florals and simple textures have a long-standing place in design. However, don't hesitate to integrate current pattern and texture trends through accessories and accents.
Focus on Balance
The key to a successful blend of trendy and timeless is balance. Aim for a harmonious distribution of classic and trendy elements across your living room.
Achieving a balanced, beautiful living room is an artful mix of trendy and timeless elements. By investing in classic big-ticket items and playing with trends in your accessories and accents, you can create a space that feels current yet enduring. Above all, your living room should reflect your personal style and be a place where you feel at home.